In primeur bij Sabam: Nick Ervincks "Skin Mutations" @ The Black Wall
Van polyester tot bladgoud, van Tokio tot Hasselt.  De uiteenlopende materialen waarmee Nick Ervinck zijn kunstwerken tot leven brengt, bekoren wereldwijd.  Sabam is dus bijzonder trots om in primeur "Skin Mutations", de nieuwe organische reeks van Nick Ervinck, te kunnen vertonen in The Black Wall, onze exporuimte in de Aarlenstraat.
Wees van harte welkom op de vernissage van "GNI-RI jun 2018" op 21 juni om 19 u in aanwezigheid van de kunstenaar.  
Bewonderaars die er donderdag niet bij kunnen zijn, krijgen de kans voor bezoekje nog tot 30 september 2018.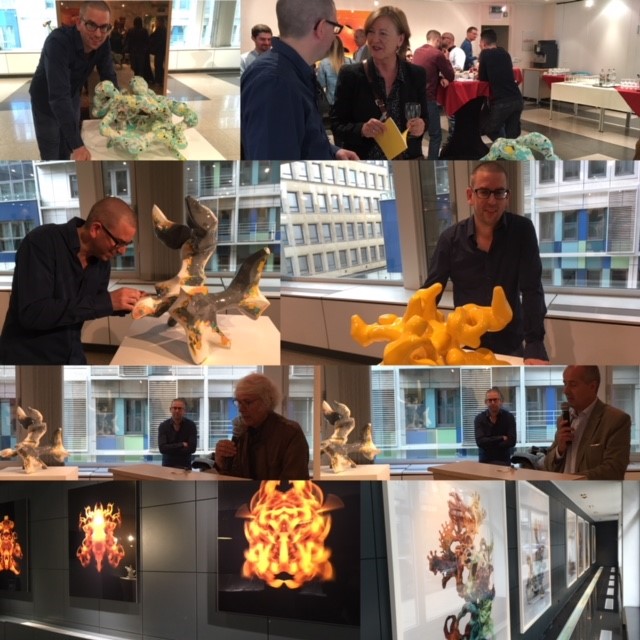 (c) Sabam/tg
Onze redactie volgt de kunstenaar al vanaf het prille begin van zijn carrière. Nick omschrijft zijn recente creaties zelf nog het best; "als koralen die elk moment kunnen verder groeien."
Van meet af aan is de taal van het abstracte een handelsmerk.   Verneem meer in de biografie: http://nickervinck.com/en/about/biography/selected-biography

Voor het persbericht : klik hier !
 
THE BLACK WALL, AARLENSTRAAT 75-77 / 1040 BRUSSEL
RESERVERINGEN VIA SALVADOR.FERREIRA@SABAM.BE
Do you have any questions? Our Customer Service will gladly assist you as soon as possible.